Jen's Gem: With God as your partner, anything is possible!
Happy New Year! Welcome to 2019 – another year of possibilities. Another year to be the best version of you. Another year to make positive changes that will help you achieve your goals.
The first days of a new year are full of resolution-making activities. Whether you journal about your hopes and dreams or create a vision board, it's a great time to make a commitment to change.
Even the Bible tells us in Habakkuk 2:2-3, that writing down our goals is a great idea:

"And the Lord answered me: "Write the vision; make it plain on tablets, so he may run who reads it. For still the vision awaits its appointed time; it hastens to the end—it will not lie. If it seems slow, wait for it; it will surely come; it will not delay."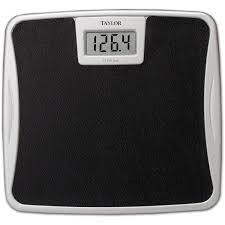 However, in a few weeks, many will give up on their resolutions. Gym attendance will decline. Good food choices will be replaced with trips to the local bakery. Bad habits will rear their ugly head as we lament that it's just too hard to change and many will acquiesce to failure.

Ahh – the spirit is willing but the flesh is weak!

Years ago, I made a commitment to eat healthy and exercise. I was like a dog on a bone and lost a substantial amount of weight. I was sleeping better. I felt energized. I felt confident. However, somewhere along the way, my commitment weakened.

Long hours and daily stress at work made it difficult to work out regularly. Because I was so tired, I didn't have the energy to cook a healthy meal. A slice of pizza here, a glass of wine there resulted in a number on my scale today that I haven't seen since I was with child.

However, on December 31st, I made a decision that this was going to change. It had to change or the excellent health I've experienced for years could become compromised. While I will never be a gym rat nor a person who won't have a glass of wine from time to time, I recognize that in order for me to "do better," I have to "be better."

One of the last things my mom said to me before she passed was "If you don't value yourself, who will value you?" This has stuck with me as my mom was my greatest cheerleader. She always encouraged me, told me how proud she was of me. She never made me feel bad about my decisions. Oh, she'd tell me of her displeasure with some of them, but she never berated me for them.

Here's the thing. If we don't keep our commitments to ourselves, how can others expect us to keep our commitments to them? If we don't do what we say we are going to do, what does that say about our character?

Our integrity is founded on our ability to keep our commitments, to make good on our promises to ourselves and to each other. While this can be difficult at times, we have a great example to follow: Jesus.
"Jesus Christ is the same yesterday and today and forever."
Hebrews 13:8

If we need an example of integrity and character, we need look no further. There are multiple stories in the
Bible that illustrate the integrity of Jesus. He did what He said He would do – without failing. Even when He was tempted relentlessly by Satan, He did not falter. He stood firm in His commitment and was true to His purpose.

Today we can barely get people to arrive to meetings on time let alone rely on them for the really big stuff. We throw around promises willy-nilly and don't think twice about making excuses for why we were unable keep them. And what's worse? We rarely hold people accountable when we're on the receiving end of those broken promises. Eeks!

God wants us to be people of integrity. He wants us to keep our promises. He wants you to keep your New Year's resolutions! Here's a little secret – He's here to help you! He doesn't want you to go it alone and fail. He wants to be your cheerleader. He treasures you and seeks only for you to be successful. Why? First, God doesn't create anything that's not successful. Secondly, He loves you.

As you make your 2019 goals or resolutions, I'd like to encourage you to consider the following from Jeremiah 29:11

"For I know the plans I have for you," declares the LORD, "plans to prosper you and not to harm you, plans to give you hope and a future."

Now that's a commitment!